SUPREME AUTO PARTS – Your Trusted Partner For Used Auto Spare Parts!
Ready to Ship Quality Used Exhaust Manifold
Get the best deal on your used exhaust manifold by placing a request with us.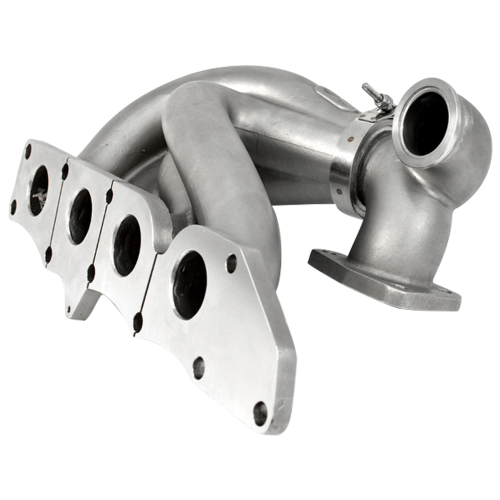 Submit Your Request To Get A Free Quote
Benefits of A Used Exhaust Manifold
The exhaust manifold is an important component of vehicle operation. It expels gases generated during the fuel-burning process and sends them out through tailpipes to make way for fresh oxygen in each cylinder. A damaged exhaust manifold will negatively affect engine performance, resulting in reduced power, acceleration, and efficiency. There is a possibility that the vehicle's fuel efficiency, engine power, acceleration, and horsepower will be cut off due to an exhaust leak. We at supreme auto parts inspect twice of all our exhaust manifolds before we sell them to customers with a standard warranty, which will give an assurance to you that the OEM exhaust manifold you purchased is the best quality one. You can replace your exhaust manifold immediately and can start driving your car.
There can be questions, and the primary one could be, why us? Well, we are here to answer it for you with excellent experience in the automobile industry, we at Supreme Auto Parts specialize in surveying used exhaust manifolds and guaranteeing their performance. Junkyard exhaust manifold prices are often buffered and bluffed, but you are assured of the best-used exhaust manifold price with us.
Find Your Exhaust Manifold
Ready to find your parts?
Or give us a call – (201) 984-5730
"Right Parts, With Supreme Auto Parts!"
Hey, I appreciate the way you provide the exact Wheel that I needed for my car. I tried many used Auto Parts sellers, but you did an excellent job.
Got a good quality transmission for my BMW at a best price with a hassle-free delivery at my doorstep.
Supreme Auto Parts is by far one of the best OEM used engines Seller I've found. I have recommended them to anyone who needs a used Engine.